I spent the whole weekend outside as much as possible, and I was in my element. We slept in, made homemade meals, did a lot of cheersing with adult beverages, and held the annual family olympics tradition (go Team Orange!) - which included a triple challenge in bocce ball, soccer, and kayak races.
A little sunshine and exercise was exactly what I needed, and we had such a great time that I almost didn't come home. Thankfully I am rounding up some girlfriends for a ladies cabin weekend in a few weeks, otherwise cabin fever might set in (Pun intended? Unintended? I clearly have decision making issues...).
So anyway, here's a sneak peek at all the fun and adventures.
The typical cabin get-up. My
favorite hiking sandals
, comfy shorts, sunscreen, and sunnies. Had to be ready for some leisurely kayaking, a pick-up soccer game, or to grab a super soaker (and run!) at the drop of a hat.
Of course we ventured into Arlington for a stop at the famous
Carolyn's Essenhaus
for made-from-scratch home cooking, and of course a slice of one of Carolyn's to-die-for pies.
Slightly blurry, but I couldn't resist posting this one of my sister-in-law, Meredith, with my fur nephew, Ollie, our favorite Russian babushka wearing pup. For the rest of the day we attempted to speak to Oliver in a Russian accent, and as it was pointed out to me... I apparently have no idea how to do that. :)
Everyday we helped plan and cook delicious meals, and nothing beats cooking and good company with friends/family.I absolutely loved the night where Meredith and Kyle made pizza dough and we all made our own pizza pies for the grill.
Just a little sprinkle of cornmeal on the bottom of the plate and it slid right onto the grill with ease. My toppings of choice - pesto, mushrooms, caramelized onions, goat cheese, a sprinkle of parm and a little sausage... oh baby!
I also checked off "learn how to cook with rhubarb off of my summer bucket list. How on earth did I wait this long to experience this deliciousness? No one can go wrong with a little strawberry rhubarb pie action!
Unbeknownst to us, the Beast is a total water sports fanatic. Although I think she could've grabbed a paddle and helped out a bit. What a freeloader! ;)
.:::.:::.:::.:::.:::.
Cabin weekend highlights...
+ catching up with my in-laws during the roadtrip
+ the weather was unreal
+ playing
"Heads Up"
and laughing so hard I almost peed my pants
+ taking my first ever tequila shot (ole!)
+ extended family party complete with fireworks and great company
+
sour cream raisin pie
from the gods
+ spending time with my boo
+ late night conversations in our jammers
+ seeing 5 shooting stars while stargazing on the deck
How was your Freedom weekend?
// What's your favorite place for a quiet getaway? //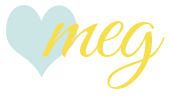 ________________________________________________