It's been a solid 12 days of sticking to our simple, healthier eating plan, and my energy is out the roof!
I am down 5+ lbs. and Adam has rocked it out at 7+ lbs. lost.
This easy plan works!
After posting our
30 Day Slimdown Challenge eating plan
last week, I've received messages from many of you asking about what type of foods we purchase at the grocery store in order to set ourselves up for success.
So since you asked nicely with extra sugar on top, I am here to deliver the inside scoop!
Our Guidelines
1) Minimally processed, nutrient-dense, whole foods
2) Extremely limited dairy (if any)
3) No caffeine, sugar, white flour, fried foods, etc.
4) Focus on lean protein + vegetable/fruit
Produce:
mini carrots
celery
cucumbers
bell peppers
sweet potatoes
broccoli (frozen or fresh)
brussels sprouts
mushrooms
spinach
lettuce
tomatoes
apples
bananas
grapes
berries
Healthy Fats:
avocado
almond butter (Justin's all-natural nut butter)
dry roasted cashews
dry roasted almonds
dry roasted edamame
Proteins:
chicken breast (we prefer organic, antibiotic-free Smart Chicken)
chicken tenderloins (Smart Chicken)
ground chicken (Smart Chicken)
ground turkey (Jennie-O 99% lean)
fresh salmon
flank steak
deli turkey breast (from deli counter)
eggs (farm fresh, if possible - yum!)
canned tuna in water
hummus
mozzarella cheese stick
Other Complex Carbohydrates:
brown rice
quinoa
whole grain english muffins (Orowheat double fiber)
whole grain tortillas - if needed (local Kansas brand)
steel cut oatmeal
black beans
Spices/Other:
low sodium taco seasoning
low sugar salsa
italian seasoning (I purchase ours from a spice merchant at the Farmers Market)
cinnamon
unsweetened vanilla almond milk
low sugar tomato sauce
.:::.:::.:::.:::.:::.
Breakfast:
Lunch / Dinner:
Snacks:
Tuna Stuffed Eggs
Egg Muffins
Kale Chips
Turkey Cucumber Roll-ups
Baked Cinnamon Apple Chips
Rosemary & Sea Salt Baked Sweet Potato Chips
Dessert:
Baked Almond Butter Banana
Banana Ice Cream
Grilled Peaches & Cinnamon
Grape Sorbet
.:::.:::.:::.:::.:::.
Here's to a healthier + happier you!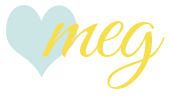 ________________________________________________