If you would've told me 5 years ago that I would meet the man of my dreams, share 3+ years of dating adventures with him, have the best wedding celebration, and a year later be celebrating a fantastic first year...
I would never have believed you.
It seemed impossible.
I didn't know that God could have such lavish plans for me.
Like many of you, my young 20's housed a handful of heartbreaks that left me damaged, confused, and distrusting. I finally had enough of the nonsense, pushed through the tears, and I strived to focus on myself. My career. My life. My dreams. Becoming who I was meant to be.
I told God I was completely sick of dating and refused to waste my time until the right one came along. The line was drawn and my feet were planted firmly in the sand.
I grew so much in those 4-5 months after swearing off boys...
and then I met Adam
. It was the most unexpected, inconvenient time. That wasn't supposed to happen when I was focusing on repairing myself, and I wanted so badly not to like him.
To not feel my knees buckle when he smiled his cute half grin.
To not melt when he held the door for me... every. single. time.
To not fist pump in public when I realized true gentlemen actually exist.
But I couldn't ignore him... and boy did I fall hard.
And five years of blessings later, here I am, married to this ridiculously gorgeous man who makes me waffles, gives great forehead kisses, and constantly tells me I'm beautiful inside and out.
Our marriage is one insane whirlwind of joy that I wouldn't trade for anything, on good days and on tough days. Our forever story began with "I Do" on March 9th, 2013, and what a day full of humility, grace, and excitement.
I know it's only been a year since that magical day, but boy have we come a long way. Who knew there was so much you could learn in just 365 days of being roommates.
This past year, I've learned...
+ being selfish doesn't work in a marriage, and dying to myself and my needs is a work in progress.
+ that when a Pinterest crockpot meal completely flops, hubs will extend grace in the form of drying tears and a Chipotle run as we discuss how bad our house smells.
+ that king size beds are the shiz.
+ that sometimes the best thing for us is to say no to obligations, and enjoy a quiet evening at home binge watching Homeland and Breaking Bad while curled up in our jammers.
+ that nothing is more fun than finding love notes by my toothbrush, and what's even more fun is hiding one in your car to be found months later.
+ that some days you may have to ask for forgiveness 3 times before noon.
+ that I am really great at starting laundry, and even better at letting it sit wrinkled in a laundry basket until I feel like folding it 2 weeks later.
+ communication, communication, communication.
+ that there is nobody in the world I would rather adventure with hand in hand.
So thankful that God knows the desires of my heart, and even among struggle and heartbreak had an even more incredible plan for me than I could have imagined for myself.
It's insane to think of how much we've grown individually and together this past year, and you know what's even crazier? Trying to imagine the many blessings and wild happenings to come in the next 50 years.
Bring on the rocking chairs and old man suspenders!
All in due time, my friends, we have so much fun to be had before then.
Bud,
There is nobody I'd rather adventure with than you.
You have my heart now and always. xo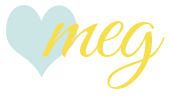 PS - Don't miss out on the WEEK-LONG "Mingle Monday" link-up! Get some exposure for your blog HERE!