Some weeks I feel like Martha Stewart and am on top of the world.
The house is deep cleaned and organized, meal plans are fully prepped and perfectly balance, my life feels in order, and I have a perfect manicure that is color coordinated to my outfit (jk... who has time for that?).
And then there are weeks like basically the last 6 months where I am lucky if I don't have to re-fluff our laundry in the dryer for the 4th day in a row, as I am scrounging to make a meal out of string cheese and a cup of applesauce because our pantry has been neglected.
Can anyone relate to my hot mess express?
Please say yes.
So over time I've started to learn how to find the right amount of balance. I figured out how cleaning one area of our house a day means I get to avoid the 4 hour marathon cleaning on a Saturday morning. How when I schedule workouts in my planner, I am able to make it to the gym and manage my stress better. And how meal planning once a week saves me so much time finding healthy meals to fuel the busy days ahead.
And this is where the peanut butter chocolate chip energy bites enter.
Is life-changing an appropriate description for a snack?
I discovered these gems while reading
Gimme Some Oven
, one of my favorite cooking blogs, and decided to tinker with
the recipe
a bit so they wouldn't be as high in calories. With the taste of cookie-like goodness disguised in nutrient dense miniature bites is a total home run!
I was working with a nutritionist when I first showed her the recipe, and she loved the combo of a touch of protein in the protein, chia and oats to provide fiber, omega 3's from the flax, and a little sweetness from honey instead of processed sugar. The best part if you can keep tinkering with them to sub out ingredients and change them up a bit.
Each Sunday, I prep these little no bake energy balls when I do the rest of my meal prep. It takes no longer than 5 minutes to stir everything together, and then I let the mixture chill for 20 before rolling into balls. And then voila! Easy, delicious snacks to give a boost of energy before the gym or in the middle of a busy work day. Adam loves having one after dinner as a little sweet treat (goodbye huge bowls of ice cream!). I also love to make these when we bring meals to friends - and they loved them! Especially great for new breastfeeding moms!
Peanut Butter Chocolate Chip Energy Balls
Ingredients:
1 cup dry oats
1/2 cup peanut butter
1/2 cup ground
flax seed
1/2 cup mini chocolate chips
1/3 cup honey (you can get by with less if you want lower sugar!)
1 tablespoon
chia seeds
1/2 teaspoon
vanilla extract
Directions:
Mix all ingredients in a medium bowl until well combined. Cover your bowl with saran wrap and place in fridge to chill for 20-30 minutes, or until mixture is firm enough to roll into balls.

Once chilled, roll into compact balls. You can make them into any size you'd like - mine are typically about 3/4 - 1" in diameter). Store in an airtight container and keep refrigerated for up to 1 week.

Makes about 20-25 energy balls.
.:::.:::.:::.:::.:::.
Bon Appetit!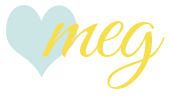 ________________________________________________