With summer approaching quickly, there is one thing I can't wait for aside from lazy pool days... good movies. The countdown is on for these 7 movies, and don't you worry, I linked each movie title to their official trailers. #overachiever
1) Ghost Busters - July 15th
The funny ladies are in the house! Can't wait to see this cast reinvent a cinema classic!
2) Finding Dory - June 17th
I absolutely fell in love with Finding Nemo when it came out 13 years ago (has it been that long?!) and I can't wait to see what magical adventure Pixar takes us on this time around.
3) Me Before You - June 3rd
This looks both heartwarming and completely ugly cry prompting... Can't wait.
4) Secret Life of Pets - July 8th
I saw this preview in theaters last Christmas and have been counting down ever since. I'm a huge animated movie fan, and this looks hilarious. Think I can sneak in my dog?
5) Captain America: Civil War - May 6th
I know, I know. I'm not typically a huge fan of this genre, but Adam got me hooked on the Avengers and all of the movies. Great date night compromise! #wifepoints
And because another great wave of movies are always released in the fall, I couldn't bear to leave these few out! ;)
1) Fantastic Beast and Where to Find Them - November 18th
2) Sully (no trailer released yet) - September 9th
3) The Girl on the Train (reading this right now!) - October 7th
4) Moana - November 23rd
.:::.:::.:::.:::.:::.
So, how did I do?
Anything I need to add to my list?
I can already smell the buttery popcorn and junior mints...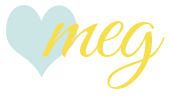 ________________________________________________