I woke up before the sun showed her face this morning, and despite the early wake-up call, I couldn't wipe the huge smile off my face.
Hello weekend.
The past 2 weeks I have been working the ultra early shift to help a co-worker out. Although I can hardly get myself together and out the door when it's still pitch black outside, I've been loving getting off work at 2 PM everyday, and today is no exception.
The first place I am heading is right over the 12th Street bridge and into the
West Bottoms district
to indulge in a little
First Fridays
/
Warehouse Weekend
shopping.
I eat, sleep, and breathe for warehouse weekend. I could browse every display for hours upon hours while I stare googly-eyed at a combo of vintage and repurposed items.
These local stores are mainly only open the first weekend of every month. They restock their stores with new treasures each month, so every 30 days you can shop for brand new unique items to liven up your home.
My must visit shops include //
+ Restoration Emporium
+ Hello Sailor
+ Bella Patina
+ Bottoms Up
+ Good Ju Ju
Recent Finds //
+ cool old church windows for our mantle
+ rustic vintage Chiefs sign for Adam's man cave
+ rustic chic decor for shelf styling
+ antique books in shades of aqua for cute shelf color
I absolutely live for the fall months, so I am beyond excited to see if autumn decor is out for the taking. Feel free to come along via
Instagram
as I shop, because I'm sure I will be loving every minute of it.
Also on my list to check out, is the newly opened, hipster chic (my fave!)
Urban Provisions General Store
located in the East Bottoms. They specialize in locally sourced and American products, including accessories, coffee, and clothing.
And my last stop of the day will be to meet my sister-in-law for our beloved tradition of getting in line for
Christopher Elbow Chocolates
with the rest of the crazy chocoholics of Kansas City! We have high hopes of nabbing a highly coveted 20-piece gourmet chocolate grab bag for $10 before they sell out... yum!
Holy heck, it's going to be a great afternoon. The rest of the week looks promising too...
+
Stand Up to Cancer
watch party
+ girls night for my friend's birthday
+ sleeping in
+ eggs benny in our jammers on the patio
+ more Prison Break (I need an intervention...)
+ our friend's wedding
+ the first Sunday School of the school year with my new 2nd graders
+ a 2-year-old-bday-party
Woah... full steam ahead!
What is your weekend outlook?
Any fun local events going on in your neck of the woods?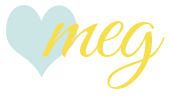 ________________________________________________