This past weekend was so full of goodness, I had my fingers and toes crossed that it would never end. After on-and-off work trips, my hubs was finally home on Saturday night and we hit the ground running.
Thank goodness I have the world's coolest, most in-the-know sister-in-law, because she had some awesome suggestions for our impromptu day trip.
We piled in the car and indulged in my favorite hipster tunes as we drove west to catch Grinter's Sunflower Field outside of Lawrence before the sun went down. As soon as we pulled up my heart skipped a beat.
It was breathtaking.
Sunflowers as far as the eye can see and they are only in full bloom for about 2 weeks. Pair those gorgeous buds with
cotton candy skies, and a thunderstorm getting ready to roll through the plains, and you have the best photos!
I feel like if you added some floppy eared puppies, that's what heaven looks like.
We also decided to swing by
Fieldstone Orchard and Farm
to do some organic apple and Asian pear picking. Don't you worry, we sampled as we picked along the rows, so I am shocked there was any fruit left on the trees after our wake.
The
farm owners
were so sweet and welcoming, and we had such a fun time listening to their stories. Can't wait to head back out on more trips as the apple season continues!
After the outdoorsy pallooza wrapped up before sunset, we met my in-laws for dinner at
Merchants Pub & Plate
.
The food was spectacular and they had over 30 craft beers on tap, so you know this place is a keeper. My fave?
Autumn Ale
from Breckenridge Brewery. Delicious!
We majorly snoozed in on Monday morning due to the all-night thunderstorm. I woke up, scrounged around for breakfast to discover we had fresh blueberries to use up.
So all of a sudden an amazing
Blueberry Greek Yogurt Coffee Cake
was born, and we all took a big bite and said hallelujah. I mean, you can't really beat a melt-in-your-mouth cinnamon crumb topping and juicy berries, right?
Amen and amen.
After the rain cleared up on our super lazy Labor Day, I was dying to get outside and take Beast for a walk. I just love how it smells after it rains, and how everything is extra green. I absolutely love the trail by our house - it's extra easy to get lost in the glow of outside!
.:::.:::.:::.:::.:::.
How was your long weekend?
Did you take any day trips or go on any fun local adventures?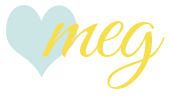 ________________________________________________