So, apparently it's 2017 and I completely bypassed ever sharing this incredible trip that I took with my sister.
The embarrassment is real, folks.
But it was such a magical trip to be in NYC with my sister at Christmastime - a dream I've always had since I was a little girl - and I don't want to forget one detail! So please let me indulge in a nostalgic walk down memory lane as I remember all of the best sites, sounds, experiences, and views of New York.
My dear friend Katie and I have been friends since the day she was born. We grew up as neighbors/besties always decked out the finest Winnie the Pooh embroidered matching outfits and were inseparable. Now, Katie is a fancy pants lawyer living in NYC, and had been begging us to come out for a visit ever since. Our families have been close for all of time, and I knew it would be an extra fun touch if we had a sister girl trip.
Me, Abby (Katie's sis), Katie, and Lindsay (my sis)
My sister Lindsay and I hopped on a KC plane bound for the city armed with the latest issue of US Weekly and Serendipity cued up to indulge in. As soon as we landed we met Katie and her sister Abby in the Upper West Side and spent hours catching up over champagne.
The next day, we knew we wanted to hit up
Rolf's
, a cozy little German restaurant in
Gramercy Park
known for it's floor to ceiling Christmas decorations and general holly jollyness. What a fun place to kick-off our holiday in the city! Check out more photos of how amazing this place is
here
.
After lunch we wanted to walk along the beautiful holiday displayed storefronts on our way to the
Rockefeller Center
area. We passed Bloomingdales, Tiffany & Co., and Macy's to name a few. We were nearing
the giant Christmas tree
when my sister asked to stop and wanted me to hold a few pieces of paper that were in her purse. I looked down and they were tickets to The Tonight Show with Jimmy (
freaking)
Fallon! Unbeknownst to me, our friends were filming me the whole time and got my total freak out moment on video. She pulled off one heck of a surprise, but here's the backstory...
Jimmy Fallon tickets are insanely hard to come by. These highly sought after free tickets go up for grabs one month before (you have to stalk twitter to know what the date will be) and they sell out in less than 10 seconds for the whole month of December. There are THOUSANDS of people trying to get 1 of the 200 tickets for each show (5 shows per week)
So in November we enlisted 3-4 additional friends and family members who could help us log in from different computer to see if me and my sister could get through. I got through and put on the waiting list, but was told I was the only one. Little did I know my sneaky sister got through and was waiting for the perfect moment to surprise me! So within minutes we were rushing to the studio.
PS - If you are visiting Jimmy Fallon, I found these article/blog posts super helpful with how to get tickets:
We checked into the lobby, went through security, and waited in this holding room. It's really strict, no phones allowed, and they have no problem with kicking anyone out who breaks their policies. Even with tickets in hand, they still don't guarantee your seat until you are physically being escorted to an assigned section.
Once our little booties were in seats we could finally relax. WE MADE IT! The studio is way smaller than it looks like when you watch on TV, and it was so incredible to see the whole crew.
They have a comedian out there warming up the crowd, The Roots rehearsed and talked to everyone, and the producer ran through audience cues with us. There were giant monitors overhead that would light up saying "APPLAUSE!" and she would really try to ramp up our volume by egging us on with hand gestures.
And then finally... Jimmy came out! Our guests for the evening were Will Smith, Kirsten Dunst, and Calvin Harris - it was such a blast. He was doing the 12 days of ugly Christmas sweaters where he'd give one away to a lucky audience member, so we got to see ourselves on TV a lot - haha! We're pretty much famous and will gladly send you an autographed head shot. :)
The film quickly and straight through, which was super impressive to me, and as soon as it hit 6PM we were free to go! What a fun memory! We had to buy some sweet Tonight Show swag and then met the girls in
Rockefeller Center
afterward to see the tree lit up and grab a night cap.
The next day we woke up early, and decided to hike down to
Chelsea Market
to shop. Along the way we passed cute row houses decorated for Christmas and loved every second of Chelsea.
Cafe Lalo
, where they filmed
You've Got Mail
(my fave!).
That night, Lindsay and I went to
Matilda on Broadway
and had an incredible time. Times Square at Christmastime before/after the Broadway shows get out was super overwhelming for us, so we were glad when we made it out of the shoulder to shoulder chaos.
The next morning we took it easy after walking 6+ miles the day before. We got coffee and went to Central Park for doggy off-leash park hours. I had no idea that the park even offered that, but it was so fun to see dogs everywhere and take Katie's visla Maizey (check out Maizey's city dog adventures
here on Instagram
)!
On our final day, we made one more quick jaunt to Central Park for dog park hours before we had to head back to KC. It was a quick weekend but so many fun sister memories were made with Katie and Abby! We're ready to go back already!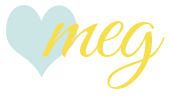 ________________________________________________