When I used to live in San Francisco, I was obsessed with Specialty's cookies.
Around 4:30 p.m. every single afternoon, a batch would come fresh out of the oven and fill the downtown with smells of crispy oats and melty chocolate. At that exact moment, all of the financial district flocked to the cafe for their little taste of warm, gooey heaven
So needless to say I miss getting my cookie fix! My favorite choice was their Wheatgerm Chocolate Chip Cookie. I still crave it!
In fact, I've been scouring the interwebs trying to find someone daring person to try and replicate it.
Thankfully I finally
found a good one
that is delicious and pretty darn close!
Mmm...
Specialty's Wheat Germ Chocolate Chip Cookies
Ingredients:

3/4 cup old fashioned whole rolled oats
1 cup whole-wheat flour 1/2 cup ground flax seeds
1/2 cup raw wheat germ
1/2 cup sweetened coconut flakes finely diced
1/2 teaspoon baking soda
1/2 teaspoon salt
1/2 cup butter, softened
1/3 cup granulated sugar
1/3 cup brown sugar
1 teaspoon cinnamon
2 tablespoons honey
1 large egg
1 teaspoon vanilla extract
1 cup mini chocolate chips
1/2 cup finely chopped pecans
Directions:
1. Preheat oven to 400 degrees. I recommend using a Silpat to line your cookie sheet.
2. Mix oats and flour in a medium bowl. Add baking soda and salt and whisk until mixed in. Stir in wheat germ, flax and coconut.
3. Cream the butter in a large bowl with an electric mixer until fluffy. Add granulated sugar, brown sugar, honey, egg and vanilla; beat until smooth and creamy. Turn the mixer on low and add the dry ingredients until combined. Stir in chocolate chips and pecan pieces using a wooden spoon or spatula. Chill the dough in a refrigerator for at least 1 hour. The dough should be firm before baking.
4. Form a small square (2in x 2in) out of 3 tablespoons of cookie dough. Space cookies several inches apart on the prepared cookie sheets. Bake until the edges and golden on top, about 9- 12 min. Allow the cookies to cool for 2 minutes before transferring to a cooling rack.
.:::.:::.:::.:::.:::.
Bake these... and make sure you have an icy cold glass of milk handy.
Trust me.
Bon Appetit!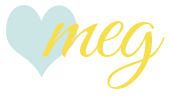 PS
- Don't forget to link-up and gain new readers ALL WEEK at my
Mingle Monday Blog Hop link-up
!